Clannad





Tomoya Okazaki is a third year high school student resentful of his life. His mother passed away from a car accident when he was younger, causing his father to resort to alcohol and cigarettes. This results in fights between the two until Tomoya's shoulder is injured in a fight. Since then, Tomoya has had distant relationships with his father, causing him to become a delinquent over time. While on a walk to school, he meets a strange girl named Nagisa Furukawa who is a year older, but is repeating due to illness. Due to this, she is often alone as most of her friends have moved on. The two begin hanging out and slowly, as time goes by, Tomoya finds his life shifting in a new direction. Anime based on a popular visual novel game.
This show is not streaming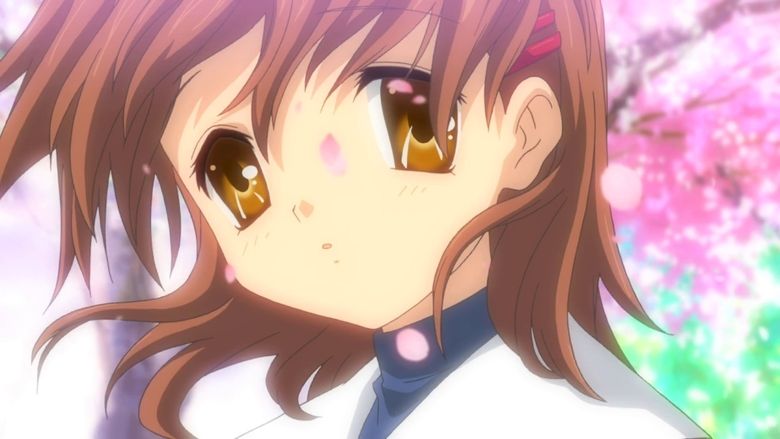 Episode 1
On the Hillside Path Where the Cherry Blossoms Flutter
Aired 2007-10-05
Episode 2
The First Step
Aired 2007-10-12
Episode 3
Once Again After Crying
Aired 2007-10-19
Episode 4
Let's Find Friends
Aired 2007-10-26
Episode 5
The Scenery with a Carving
Aired 2007-11-02
Episode 6
The Older and Younger Sister's Founder's Festival
Aired 2007-11-09
Episode 7
Star-Shaped Feelings
Aired 2007-11-16
Episode 8
The Wind That Vanishes Into Dusk
Aired 2007-11-23
Episode 9
Until the End of the Dream
Aired 2007-11-30
Episode 10
The Girl Genius' Challenge
Aired 2007-12-07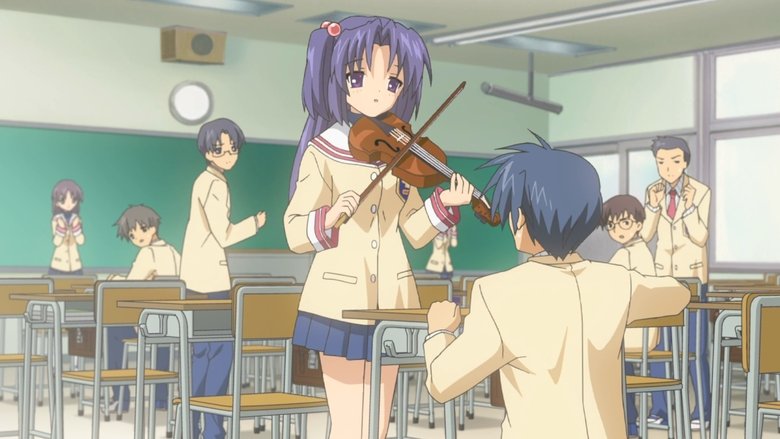 Episode 11
The After School Rhapsody
Aired 2007-12-14
Episode 12
Hidden World
Aired 2007-12-21
Episode 13
Garden of Memories
Aired 2008-01-11
Episode 14
Theory of Everything
Aired 2008-01-18
Episode 15
Stuck Problem
Aired 2008-01-25
Episode 16
3 on 3
Aired 2008-02-01
Episode 17
A Room Without Anyone
Aired 2008-02-08
Episode 18
Counter Measures
Aired 2008-02-15
Episode 19
A New Life
Aired 2008-02-29
Episode 20
A Hidden Past
Aired 2008-03-07
Episode 21
Face Toward the School Festival
Aired 2008-03-14
Episode 22
Two Shadows
Aired 2008-03-21
Clannad: Where to watch online ?
We didn't find any online sources where to watch Clannad. Please come back later to check if there's anything new.