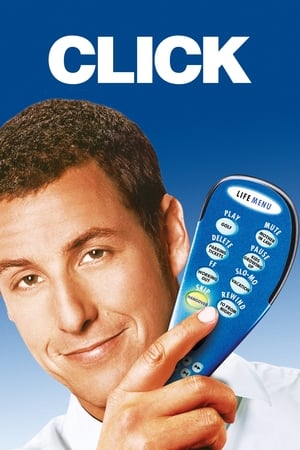 Click





A married workaholic, Michael Newman doesn't have time for his wife and children, not if he's to impress his ungrateful boss and earn a well-deserved promotion. So when he meets Morty, a loopy sales clerk, he gets the answer to his prayers: a magical remote that allows him to bypass life's little distractions with increasingly hysterical results.
Comedy
Drama
Sci-Fi & Fantasy
Click: Where to watch online ?
Click is only available for purchase or rent online on the following platforms: Vudu.